Welcome to City of Washington

City of Washington....A Great Place to Live!

In the City of Washington, we are defined less by boundaries on a map than by the sense of shared values our residents hold dear. Small town values, guided growth, and community pride are just a few of the core principles that makes City of Washington a wonderful place to call home.

The mission of the City of Washington is to partner with our community to deliver and maintain services, while striving to preserve, protect and enhance the quality of life and maintain a progressive approach toward planning for the future.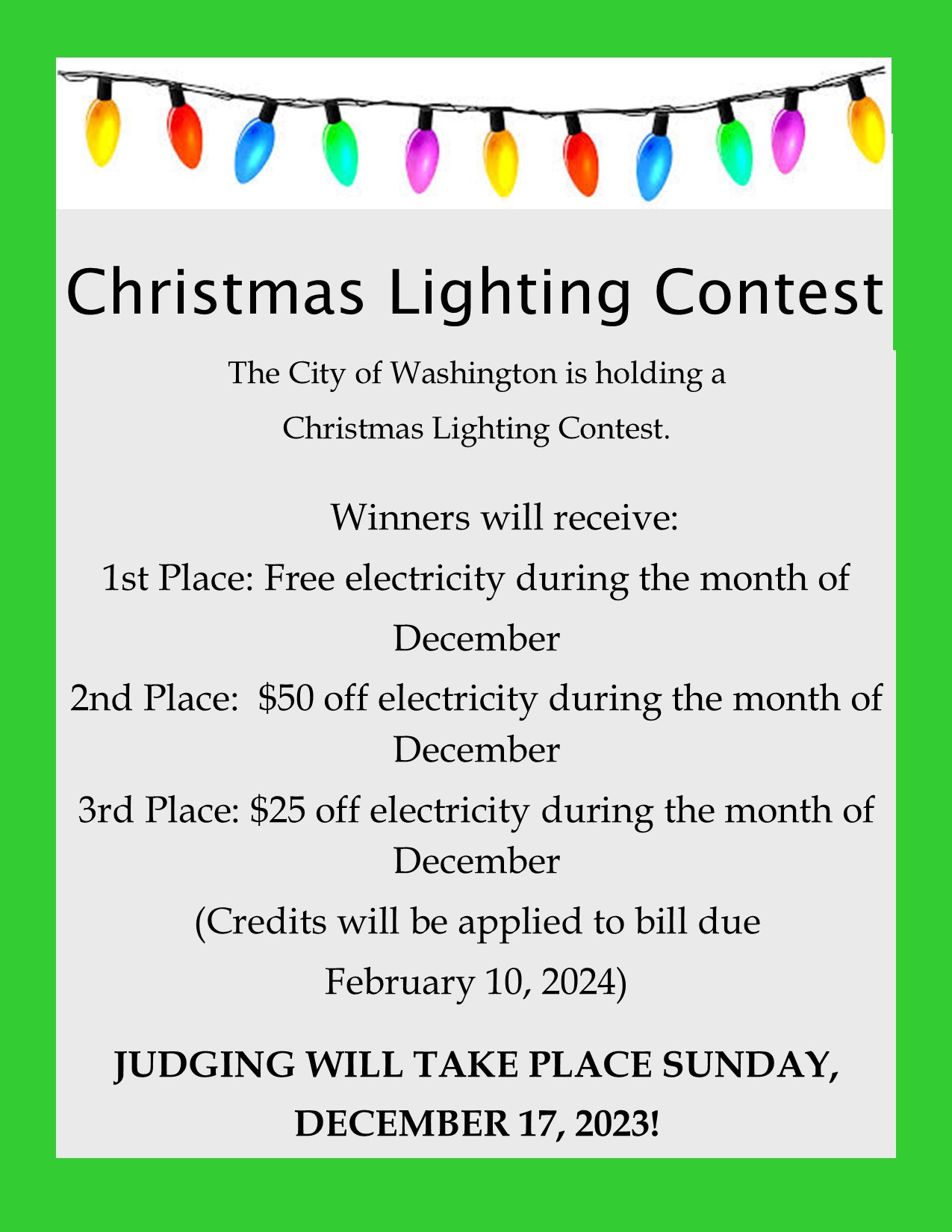 2023 Christmas Lighting Contest
Featured News
Ordinances 821 & 822
10/4/2023
Summary of Ordinance No. 821
On October 2, 2023, the City of Washington, Kansas, adopted Ordinance No. 821, an ordinance regulating traffic within the corporate limits of the City of Washington, Kansas; and incorporating by reference the Standard Traffic Ordinance for Kansas Cities, 50th...
City of Washington Water Survey
9/1/2023
For Immediate Release
Water Survey for City of Washington Customers
As a water utility, the City of Washington is required to identify all construction materials used on all water supply lines on both the City's and the customer side. This is an EPA and KDHE requirement.
Residents will soon...
KGS Scheduled to Begin Work In Washington
8/2/2023
Kansas Gas Service to begin line replacement in Washington, KS.
Crews will make contact with affected property owners as the project progresses.
Work is scheduled to begin in approximately two weeks and could last a couple of months.