Welcome to City of Washington

City of Washington....A Great Place to Live!

In the City of Washington, we are defined less by boundaries on a map than by the sense of shared values our residents hold dear. Small town values, guided growth, and community pride are just a few of the core principles that makes City of Washington a wonderful place to call home.

The mission of the City of Washington is to partner with our community to deliver and maintain services, while striving to preserve, protect and enhance the quality of life and maintain a progressive approach toward planning for the future.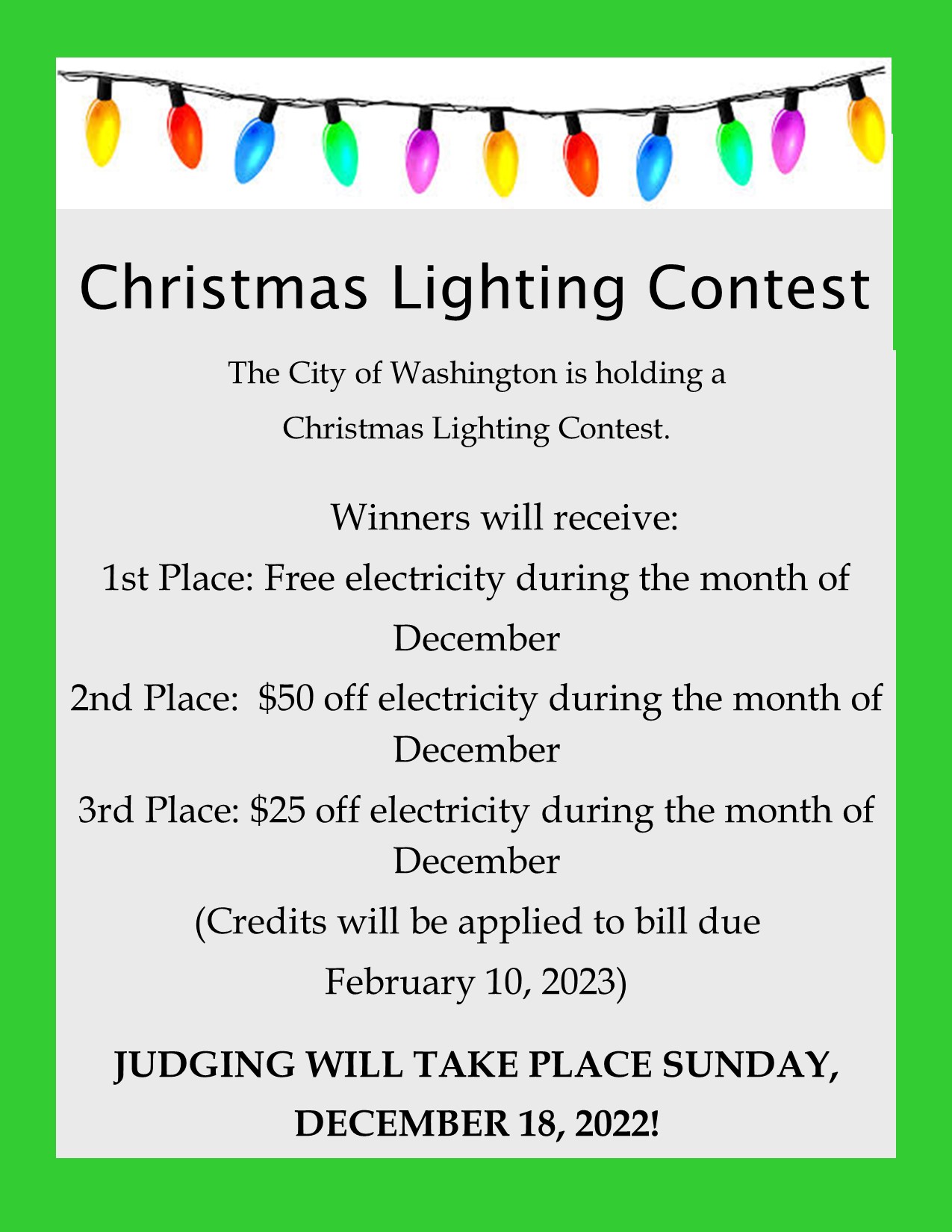 Christmas Lighting Contest
Featured News
Ordinance No. 819
11/17/2022
On November 7, 2022, the Washington City Council adopted Ordinance No. 819 pertaining to Kansas Gas Service Franchise fees within the City of Washington. A full copy of the ordinance can be viewed online at Ordinance 819 or by visiting City Hall.
Temporary Road Closure
11/2/2022
Effective immediately as of November 2, 2022, East Third Street between Ballard Street and B Street (along the north side of the Sheriff's office) will be closed temporarily due to sewer replacement. Hospital access from C Street can still be made via East Second Street. ...