Washington County Resources
CHILD CARE SURVEY
K State researchers are looking for respondents to a brief survey, less than 10 minutes, to help understand the need for access to quality, affordable child care in Washington County.
If you are looking for care, have care, provide child care, or are simply a resident from Washington County, we want to hear from you!
To participate, CLICK HERE TO TAKE THE SURVEY.
For questions about the survey, please contact Holly Connell at hrgulick@ksu.edu or 319-538-4761
For questions about the child care coalition in your county, please contact Roxanne Schottel at rschottel@wchks.com or 785-510-6201
Edith's House, the Washington County Food Pantry, is open on Monday's from 3pm-5pm, and is ran by the Washington County Ministerial Association.
Edith's House is located at 200 W 4th Street, Washington, KS.
The pantry serves Washington County residents.
Catholic Charities Mobile Outreach also serves Washington County, providing groceries, toiletries, and other household items. Flyer below.
Images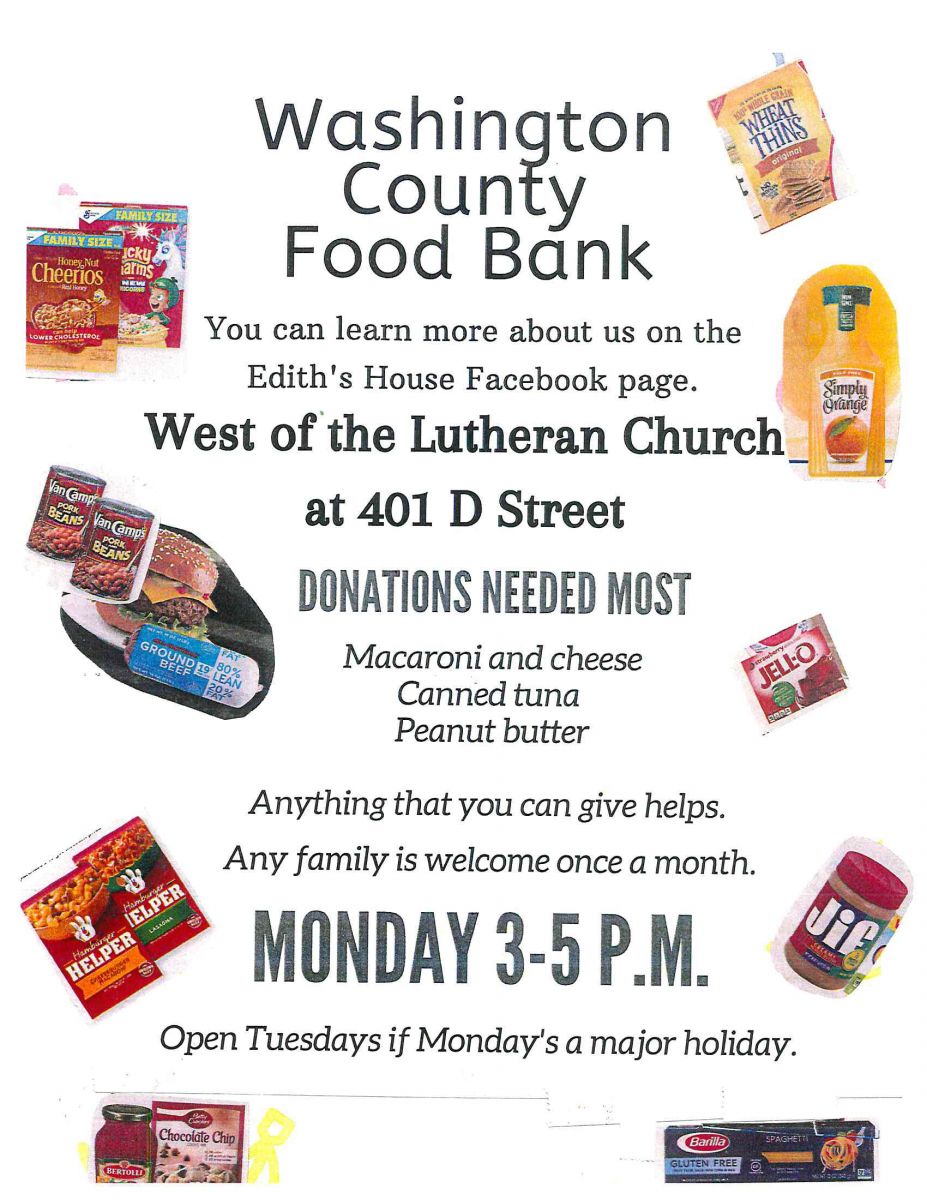 Edith's House
Relevant Documents